Videos
OSV OCEAN ZEPHYR positioning with MT DP2 at a wind turbine
Built in 2016, the WINDEA LA COUR is an 88-meter Service Operation Vessel (SOV) designed by ULSTEIN for wind-farm support.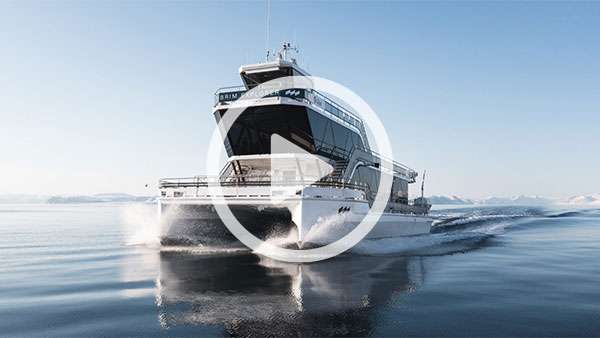 The MS BARD is a 24-meter aluminum hybrid-electric catamaran that provides a greener alternative for exploring the fjords of Svalbard. Marine Technologies delivered a complete package for the vessel with an integrated chair where the boat has control of all propellers and rudders, as well as an Integrated Bridge System with ECDIS, autopilot and track driving.
Remote Monitoring Solutions from Marine Technologies … from sensor to data collection, machine learning, analysis, diagnotics and recommended actions, to secure data transfer and storage from any remote location.
Marine Technologies' windmill-planning tool can automatically create routes between turbines and automatically execute the transit between them.